Welcoming superyachts from all over the world
In the heart of a fast-paced metropolis, discover a tranquil side of Hong Kong at Discovery Bay, Lantau Island. Lantau Yacht Club is ideally positioned as a gateway to explore China, as well as the perfect location to begin or conclude your sailing journey in Asia and beyond.
The Marina
A Safe Haven For Your Yacht
Built to the highest standard, Lantau Yacht Club's all-new marina offers 148 berths and is one of the few marinas catering to superyachts in the region. The custom-built marina is typhoon proof and equipped with the latest technologies, guaranteeing peace of mind for yacht owners.

In September 2021, LYC was accredited as a 5 Gold Anchor Marina, positioning LYC among the most outstanding marinas in the world for its exceptional facilities and remarkable services.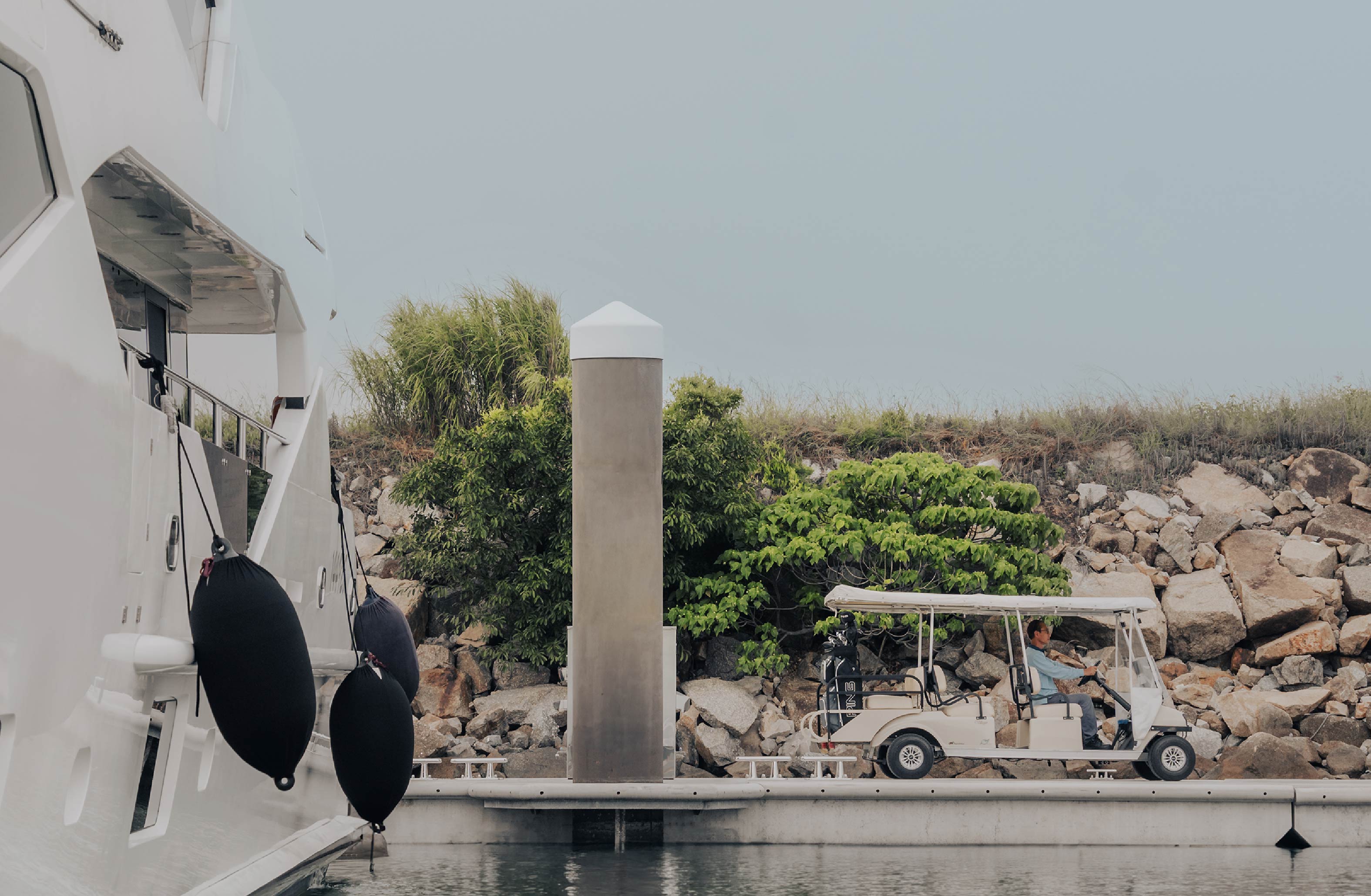 Membership Privileges
Well Beyond Yachting
Lantau Yacht Club offers members a curated selection of facilities and amenities like no other with exclusive access to the 27-hole golf course at Discovery Bay Golf Club, a comprehensive wellness and fitness centre, an infinity pool at Club Siena, and more.
A New Journey
Begins Here.
The Yachting Hub
Explore Hong Kong From Here
Thanks to its prime location in the very heart of East Asia, Hong Kong is not only the perfect place to start or conclude your Asia yachting adventure, but is also one of the key boating centres in Asia with plenty to offer.
More To Discover
DB Plaza
The community centre of DB with an international standard ice rink, a range of retail and service outlets, and where  festive events are held
D'Deck
Oceanfront alfresco dining hotspot offering thematic restaurants with spectacular views
DB Pier
High speed ferry service to Central CBD
Tai Pak Beach
Hong Kong's first man-made beach, measures 400m in length
Discovery Bay Golf Club
A 27-hole golf course with spectacular view 230m above sea level
Discovery Bay Recreation Club
Fully-equipped recreation club with 11 tennis courts, gym, swimming pool, restaurants, among others
The Pavilion
The 16m glass chapel is the first and only seaside wedding chapel in Hong Kong
Club Siena
The 23,000m² clubhouse comprises sports and recreational facilities including infinity pool, climbing wall, function venues and more
DB North
A seaside retail mall with shops, restaurants and an open piazza
Auberge Discovery Bay Hong Kong
A resort hotel boasting 325 well-appointed rooms and suites and spa service